DESIGN SERVICES

We like to think that we simply help you to decide what you like; by positioning different options and ideas, the picture becomes clearer for you. Sometimes it only takes one short appointment to get you on the right track so that you are confident in your choices. And to confirm that it all works, we create a mood board so that you can appreciate how colours, fabrics and textures come together.  Design is not just about how it looks, its also about how it works; our 3D visual graphics and renders will allow you to look into that room, and really understand how the finished design will look and work. Taking out the guess work and eliminating your risk.
INTERIOR DESIGN SERVICES

Are you thinking of renovating your home, or maybe moving into a new development and you need some help with the interior design, why not work with our friendly design team? Our experienced designers have all the tools to help you realise your dreams, effortlessly.
The Design Service represents a one hour onsite visit with your Interior Designer along with follow up consultation(s) here in our showroom. It also includes taking onsite measurements of the spaces required, full presentation of the design concept in the form of mood boards, detailed 2D plans and elevations, 3D visual graphics and renders to bring your project to live before you commit to it. The Designers will help you choose the perfect colour palette to compliment your home and help to create an overall flow from our beautiful ever-growing Neptune Paint Range.
Our professional Interior Designers will create a practical design for you with your family and lifestyle in mind.  We will help you to co-ordinate your new and existing furniture along with lighting, flooring, window dressings, colors, paints, upholstery and accessories. We will also advise you on furniture layouts that will work best in your home to achieve your desired result.
OUR INTERIOR DESIGN SERVICE INCLUDES:
One hour onsite visit to your home
Follow up consultation in our showroom
Mood board of design concept
2D plans and elevations
3D visual graphics and renders
Colour scheme
COMPLIMENTARY DESIGN ADVICE

Are you looking for advice on just one room in your home such as a bedroom or living room?
This package Includes: A pre-arranged in-store appointment free of charge for up to 1 hour with a Design Consultant. During this time we will advise you on furniture, layout, colours and soft furnishings. To get the most out of this service we always advise our customers to bring in their own photos and measurements of the space.
YOUR COMPLIMENTARY IN-STORE DESIGN ADVICE INCLUDES:
Pre-arranged in-store appointment
Up to 1 hour with Design Consultant
Advice on layouts, furniture, colours & soft furnishings
Consultation using your home measurements and photos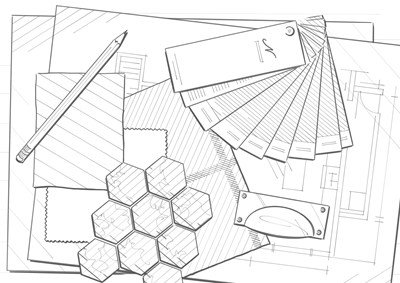 INITIAL KITCHEN CONSULTATION

We talk about design a lot. And when it comes to kitchens, design becomes an even bigger conversation. It begins with the design of each component: the cabinetry, the hardware and so forth. But from there, we start to explore composition. How we bring together all the elements in a way that suits your space and your needs. It's designing an entire room. It's designing to be lived in. You want to create the mood, get the ingredients right, make sure there is a flow of people, room to prepare and space to dine, drink and dance.
The first stage of our design process is a get-together with your kitchen designers here in our showroom in Neptune by Global Village KCR, Kimmage.  They will talk you and walk you through each of our kitchens in person, to help you decide which one feels like it might be the right fit. This is a complimentary service and takes about 60 minutes. You can book it over the phone, via email or by dropping in-store.
YOUR INITIAL KITCHEN CONSULTATION INCLUDES:
In-store consultation in Neptune by Global Village with Kitchen Designers
Detailed inspection of all Neptune show-room kitchens & explanation of features and materials
Duration- 1 hour      –     Complimentary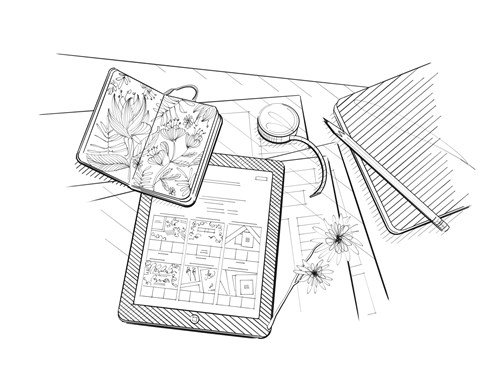 FULL KITCHEN DESIGN SERVICE

If you think you would like to go ahead with a Neptune kitchen, this is where the fun begins and we bring your kitchen to life. During this appointment, you'll run through all your wants, needs and wishes and we can start talking through some initial ideas. You'll need to bring along any room dimensions to this appointment, or an architect's plan if you're doing an extension.
Following your initial consultation, this is when your designer will visit your home to fully understand the space, lighting and any specific requirements (such as awkward angles that will require some imagination). We will present complete set of plan drawings and elevations, 3D visual colour graphics and renders, detailed quotation and summary pack.
YOUR FULL KITCHEN DESIGN SERVICE INCLUDES:
One hour onsite visit to your home
Follow up consultation with drawings in our showroom
Detailed quotation
2D plans and elevations
3D visual graphics and renders
Colour scheme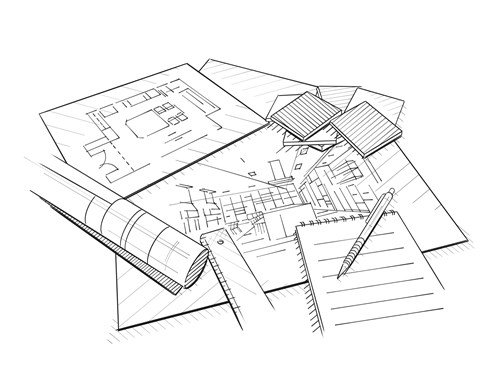 "Having just completed a major house renovation project, the next challenge was to come up with interior designs that would work well, especially in our new open plan living area. Global Village staff were very knowledgeable and creative in putting together solutions that look great but still meet the practical needs to survive family living"
DESIGN TO LAST

One of the many wonderful traits of Neptune – which we like to emulate – is their design ethos. With Neptune and Global Village we believe in a design that will evolve and grow with you. Our lives move on rapidly and our needs and likes change. Our design needs to reflect life's evolvement and not look like it got left behind.
Take for example the colour schemes introduced seasonally by Neptune. A new shade that sits beautifully with the existing palette. That allows you to introduce a new throw, lamp or cushions, giving your room a fresh lift yet sitting so comfortably within its overall design. Each season an addition complimenting the previous one. Its what our customers say "As the product ranges have been chosen to compliment each other in a relaxed way it was easy to build schemes step by step. As well as enabling me to spread out costs this incremental approach led to a less daunting experience as design decisions were also phased over time. I'm delighted with the results which include the incorporation of many "legacy" pieces such as my original sofa, also chosen from Global Village 10 years ago!"
The same applies to a Neptune Kitchen – timeless in design, long lasting in quality. "We pay attention to trends but we try to transcend them. We're not interested in come and go. We're in it for the long haul"
NEW BUILDS & RENOVATIONS

Are you overwhelmed by your new build or renovation project? Struggling to know where to begin? Are you afraid of making expensive mistakes? Our Designers can tailor a package for you.
This package includes: A more hands-on approach from your Interior Designer. We will be on-hand to advise you on spatial planning, curtains and blinds, flooring, lighting, storage, carpentry, paneling, paint specifications, kitchen and bathroom design, exterior finishes, along with all your soft furnishing requirements.
Our expert team of trades men, kitchen fitters, carpenters, painters and designers will help you to create your dream home. Contact us on 01 405 5035 to arrange a consultation after which we can provide a proposal and pricing.
MAKE AN APPOINTMENT TO DISCUSS YOUR PROJECT 
If you would like to meet with our Interior Design Team, please send us your details and we will be happy to set up an appointment. Its never to early to start a design conversation, the sooner we meet you, the sooner we can offer expert advice to help you plan your space